Laser Cutter / Engraver 1300×2500 mm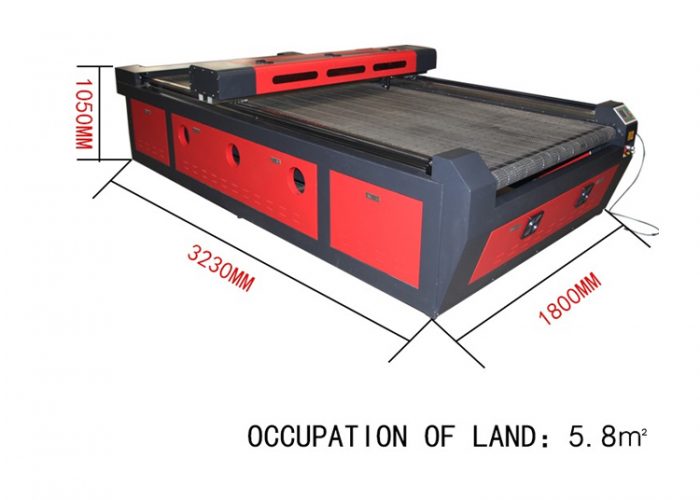 Features
1.The GY-series laser cutting machine with great width has adapted the steady and solid work shassis,to guarantee the stability and high accuracy when the machine is moving fast.
2.The straight line moving system adapted is from Taiwan, the gear with high accuracy and
the widened 3M  synchronous  belt is to  make  sure it  has a  high  accuracy  and the              flexibility when the engraving material comes out.
3.Using the laser device follow-up,  to make the light path adjust easily  and reduce the  loss    of the laser power.
4. Interactive workbench from the front to the back,  inlet and outlet of material can be easy,
steady  and accurate.
Product Description
| | |
| --- | --- |
| Model | AWM-RT-48x |
| Color | Red black |
| Type | laser cutting machine |
| Laser type | CO2 sealed off glass laser, wavelength 10.64um |
| Laser power | 60w/80w/100w/150w(for option) |
| Working area | 2500 x 1300 (mm) |
| Resolution | 1000dpi |
| Laser cooling method | Circulation forced water-cooled (water-break protection) |
| Interface Standard | USB2.0 |
| Support software | CAD/CorewDRAW/AI |
| Minimum shaping character | Chinese 2mm, English 1mm |
| Power Voltage | AC 110-220V±10%,50-60Hz |
| Power Supply | Water-cooled system |
| Repositioning Accuracy | ±0.1mm |
| Engraving speed | 600mm/s |
| Total power | 1100-3000W |
| size | 330*186*115cm |
| Working Environment | 0-45°C  5%-95% (No Condensation) |
| Gross Weight | 800kg |
Applicable materials for reference:
| | | | | | | |
| --- | --- | --- | --- | --- | --- | --- |
| Material | Engraving | Cutting | | Material | Engraving | Cutting |
| Natural wood | √ |   √ | | Paper |   √ |   √ |
| Acrylic | √ |   √ | | Mylar |   √ |   √ |
| Glass | √ |   X | | Pressboard |   √ |   √ |
| Double color plate | √ |   √ | | Rubber |   √ |   √ |
| Bamboo | √ |   X | | Plywood |   √ |   √ |
| MDF | √ |   √ | | Fiberglass |   √ |   √ |
| Cloth | √ |   √ | | Painted metals |   √ |   √ |
| Leather | √ |   √ | | Plastic |   √ |   √ |
| Marble | √ |   X | | Ceramic |   √ |   X |
| Matte boards | √ |   √ | | Coated metals |   √ |   X |
| Stone | √ |   X | | Other materials |   √ |   √ |
Cutting thickness of different laser power for reference:
| | | | |
| --- | --- | --- | --- |
| Laser power   (W) | Acrylic(mm) | Plywood(mm) | MDF(mm) |
| 40W | 3 | 2 | 1.5 |
| 60W | 8 | 5 | 3 |
| 80W | 12 | 8 | 6 |
| 100W | 15 | 12 | 9 |
| 130W | 20 | 15 | 12 |
| 150W | 25 | 20 | 15 |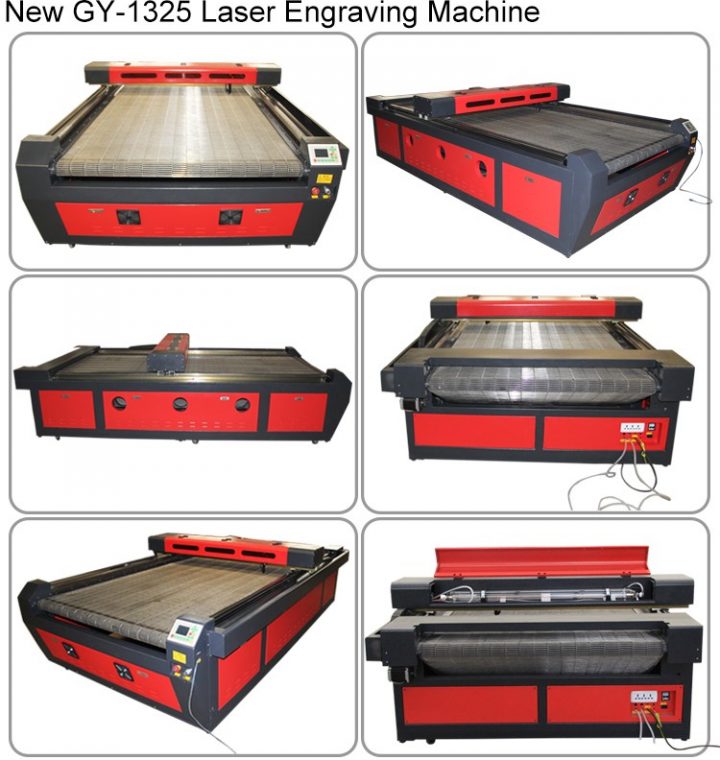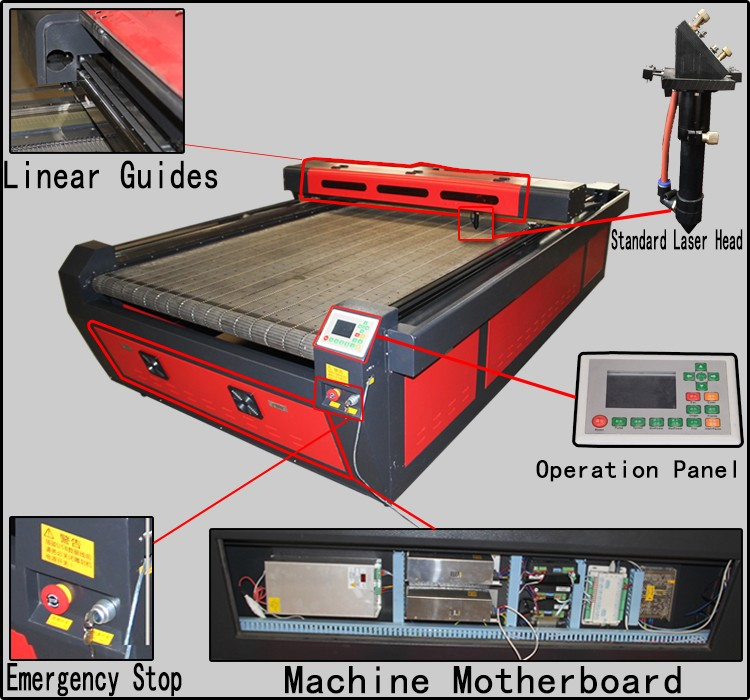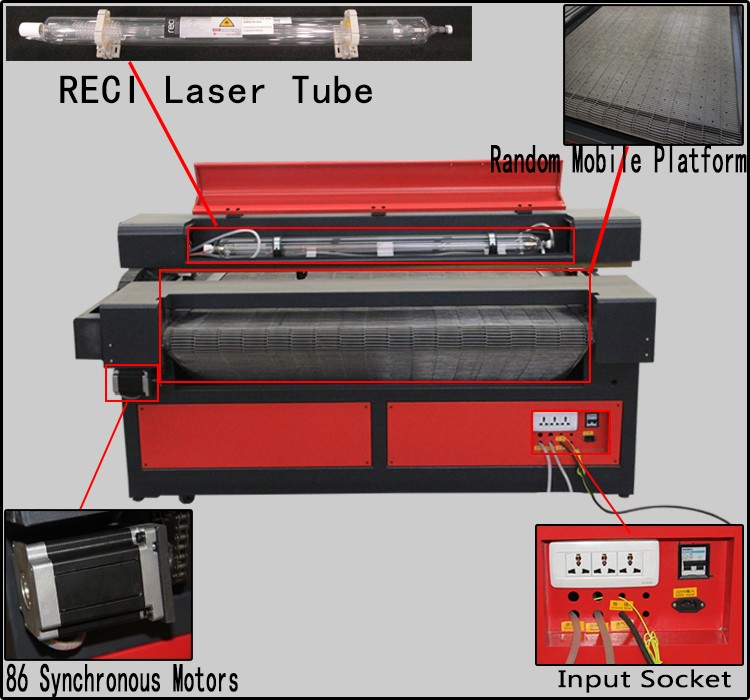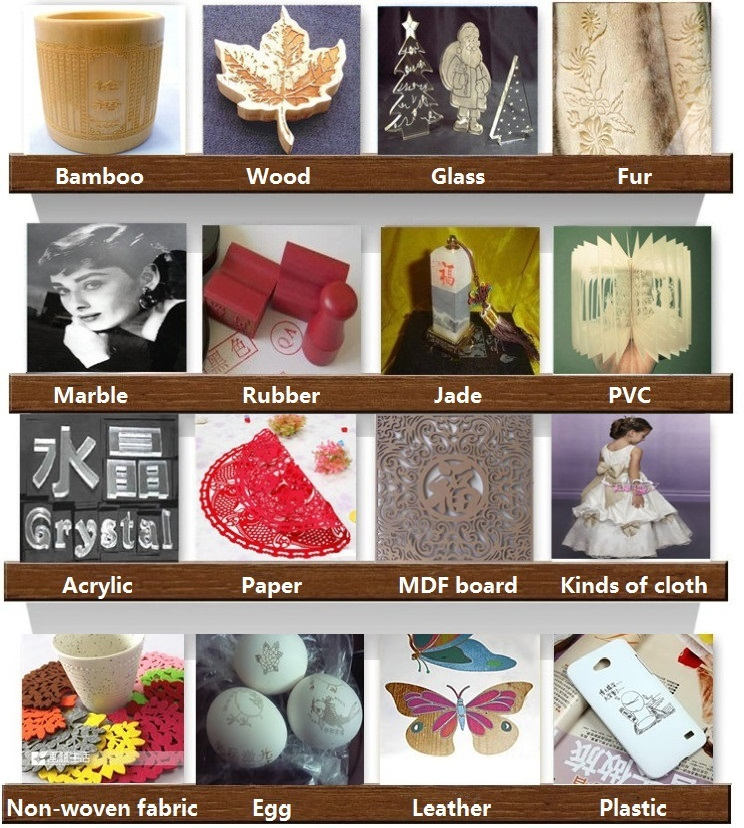 ---