Non-Woven Fabric Bag Making Machine
It is Suitable for making following types of Bags
Performance:
It adopts the PLC Programmable Logic Controller as Main Control, Touch Screen. (Made in Taiwan)
Unwinding tension is controlled by Magnetic System. Edge Positioning Control System (EPC).
Equipped with Photoelectric Tracking Material, stopping automatically when the material is finished.
Stepping motor for feeding material. (YASKAWA servo motor EXTRA cost for your choice.)
Photoelectrical Eyes for Tracking Printed Bag and the Feeding Error.
Vector Inverter as Speed Regulator.
Ultrasonic for Cross Sealing for export standard quality.(Taiwan Mingyou)
Automatic Accounting and set Table Counting Alarm.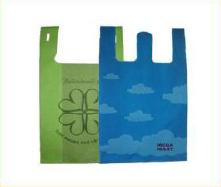 T-Shirt Bags (Extra Punching)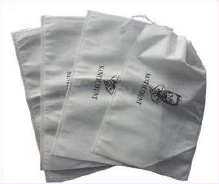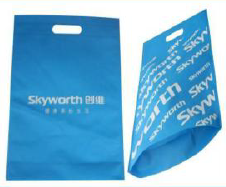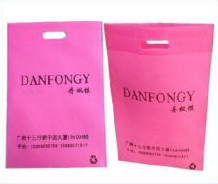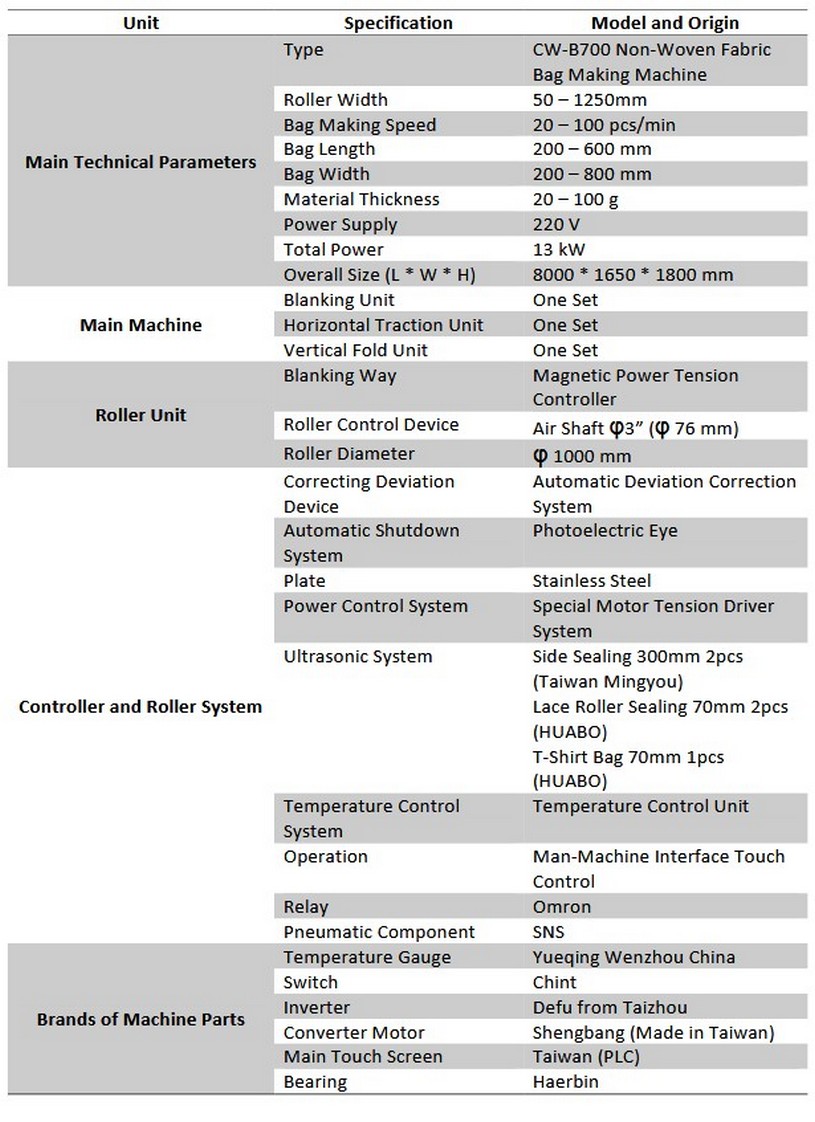 I. Machine Description
1. Schematic diagram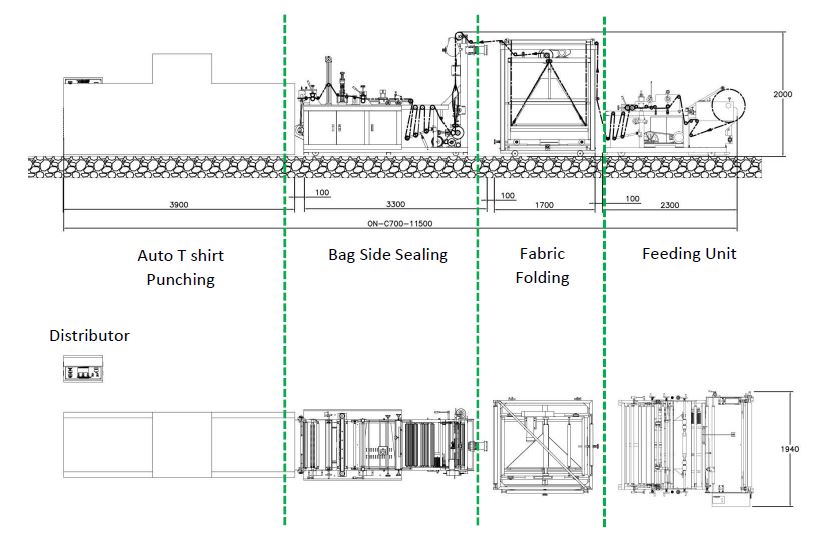 2.Fully Automatically Nonwoven Bag Making Machine Procedure
Raw material Autofolding -> Bag month folding ->Thermal bonding -> Side folding -> Bottom gusset
->Thermal bonding -> Bag cut -> Collection
3. Bag Size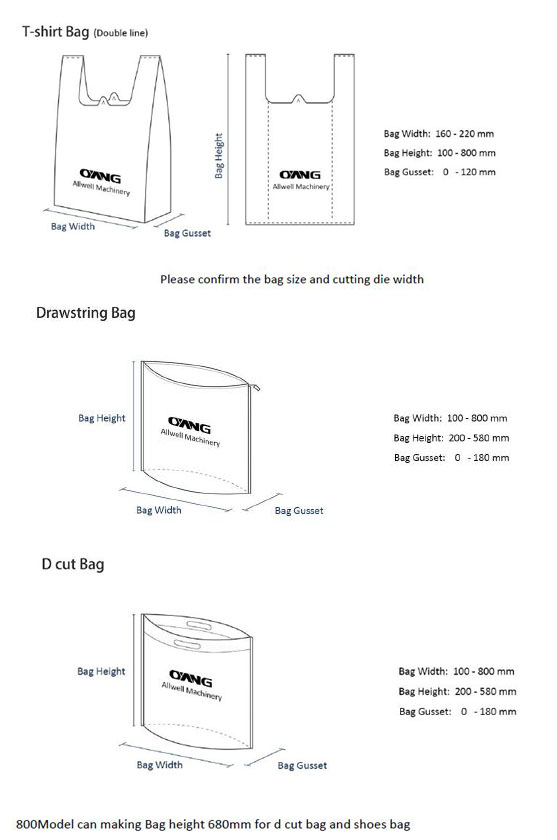 Main equipment and Description

---