CNC Router AWM-2513
Products
Imported linear guiding system 25mm, with strong carrying capacity, stable running, high precision,and long life.
Z-axis adopt imported ball screw, equip with standard lubricating oil system, which ensure the machine last longer.
Selecting high-power water-cooled motor and high-performance frequency converter, make machine with good performance, big torque, high efficiency.
software with best compacity, compatible with Type3/Artcam/CAXA/UG/Pro-E/Mastercam/Artgrave,etc.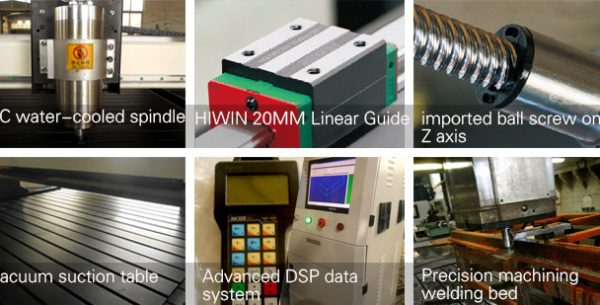 Specification
X Y axis working area: 1,300 x 2,500mm
Z axis working area: <200mm
Table size: 1,450 x 2,920mm
Max. speed: 0 – 30,0000mm/min
Max. working speed: 0 – 20,000mm/min
Working delicacy: 0.02mm
Reposition accuracy: 0.05mm
Max. feeding height: 200mm
Command: G code *.u00  *.mmg  *.plt *.nc
Software: Type3, Artcut, Artcam, Ncstudio software
Max. power consumption: 5.5KW
Spindle: 3.0kW variable speed, water cooled motor
Spindle speed: 24,000rpm
Work type: stepper(Option:servo)
Working voltage: AC220V/380V, 50/60Hz
Memory: 32M
Manner of receiving data: USB OR PCI
Running circumstance temperature: 0 – 45℃
Relative humidity: 30% – 75%
Weight:1,000kg
Samples show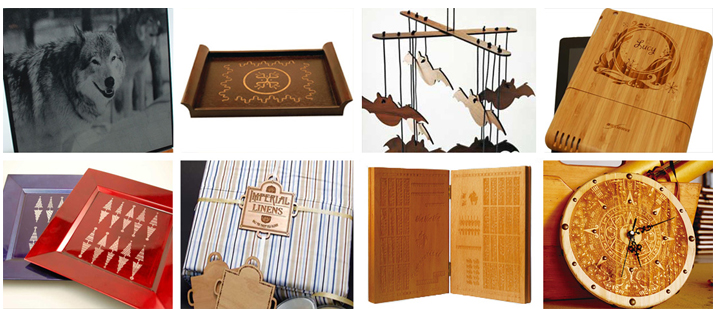 ---